Our Company
Toop&Toop is widely acknowledged as the leading independent real estate agency in South Australia. We take pride in the fact that we are not a competing group of agents under one franchise banner, but rather one cohesive family business.
When Anthony and Sylvia Toop established Toop&Toop in 1985, they were determined to create the best real estate company in the country, and to set the industry standard.
Over the years, we have set the standards not only in the real estate industry for innovation, marketing and communications but we have also been recognised outside of the industry for outstanding customer service, quality assurance and business excellence.
Fast-forward to today, Toop&Toop is recognised nationally and internationally as the market leader in real estate with sisters Genevieve and Suzannah Toop leading the business as Chief Executive Officers.
We are proud of our reputation and results, and are thrilled to be one of the most highly awarded and respected agencies in Australia. Toop&Toop, one team, covering South Australia's finest residential locations, working together and seeking the very best outcome for our clients to buy, sell and rent their homes.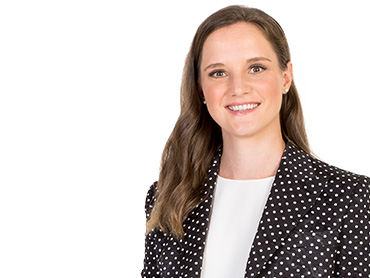 Suzannah Toop
Chief Executive Officer
0413 594 285
Our values
At Toop&Toop our mission statement is central to our values and our culture. Our mission statement is not just hanging on a wall in the office somewhere; it is something that our whole team believes in and are extremely proud of. It is cemented into the heart of the company and provides inspiration for us to continue to grow, innovate and lead.
We will take the lead
We will not let the competition set the pace
We will focus on competitive edge at every opportunity
We will provide service to our clients of a standard unmatched in real estate
We will be led by our customer not by our products
We will do the right things as well as do things right
Find the Right Agent
Get to know our Sales & Leasing Team by clicking on their portraits below. Find out more about their approach, what their clients have to say, what properties they currently have on the market and the properties they have recently sold
At Toop&Toop we work together as one team, all striving to get our clients the best possible outcome. This starts with finding you the right agent.
Sales Team
Leasing Team
Marketing
As one of the most awarded real estate agency's for marketing and communications, when it comes to property marketing Toop&Toop is second to none.
Our in-house advertising studio is instrumental in setting our clients' properties apart. We push new boundaries to showcase property in the best possible light, to the greatest audience at the least cost.
We encourage our clients to tour our advertising studio, meet our marketing team, and discover first hand how we lead in all areas of marketing, including online, social media and traditional mediums.
Innovation
At Toop&Toop innovation is embedded in our culture. We believe innovation is about looking into the future and making it possible now. It's about knowing what our customers want before they even know they want it, and delivering it to them before they ask!
We pride ourselves on our award winning innovations, entirely built in-house, such as ToopVault.
ToopVault is an exclusive service for our VIP buyers that gives members the opportunity to purchase property off-market before it's released to the public.
Our Sales Partners upload property details and snap images on their phones the moment a vendor signs with us, so you don't have to wait. While professional photography is taken and processed, our VIP members can browse our ToopVault properties before the general public.
To become a ToopVIP member and view our ToopVault listings, simply click the button below. It only takes a minute or two to register.